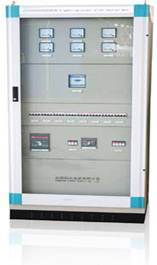 Description
The power distribution cabinet includes DC distributing unit and AC distributing unit. DC distributing unit can access DC power imported from combiner box to the inverter. It includes DC input circuit breaker, antiglare diode and photovoltaic SPD. AC distributing unit mainly distribute power to the inverter to get utility interface. It includes line side circuit breaker, SPD, configuration power meter, inverter utility interface and AC voltage ampere meter, etc.
Features
■Specifications: 10kW ~ 200kW;
■Simplify system wiring;
■Simple operation;
■Easy maintenance;
■Improve system reliability, security;
■Use high-quality device as ABB circuit breakers, Phoenix SPD;
■Can be customized according to customer's needs;
wiring diagram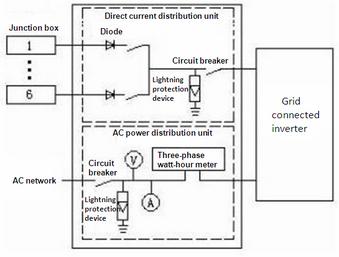 Notice:Products shall be subject to any changes without additional notices. The pictures are for reference only. Please adhere to the original products in case of any mistake!